20 Feet From Stardom
(2013)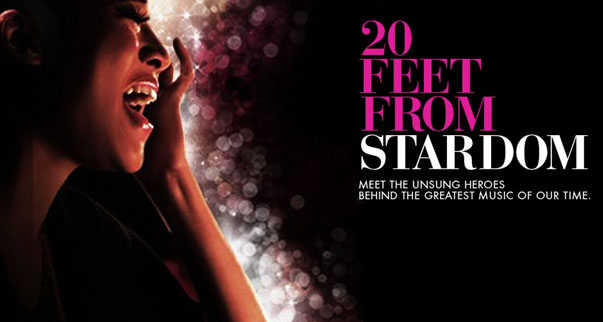 Director: Morgan Neville
This winner of the Documentary Oscar celebrates the backing vocalists on some of music most iconic songs, and looks at how several tried to break out on their own. The film focuses almost exclusively on black female backing vocalists, with women who sang in the 1960s up to now. We also have musings by the likes of Mick Jagger and Bruce Springsteen about what it was like to work with these women.
The film is good, showcasing the amazing voices of these women. Their voices powerful and rich, and the women clearly love singing. They talk about the struggles of the film industry; the most gasp-inducing tale is Darlene Love's story about Phil Spector signing her as a solo artist, then using a recording of hers, and releasing it as someone else's single.
While I think this is a great subject for a documentary, I didn't feel it delved deeply enough into its subject. Issues of gender and race are touched upon, but not explored greatly. The film also didn't have a strong narrative arc; it is more of a celebration of these relatively unknown singers' talents. This approach, though understandable, made for a slightly unsatisfying experience. Certainly one to see, if simply to listen to these women's voices, and wonder how they didn't manage to become solo artists.