The Shop Around the Corner
(1940)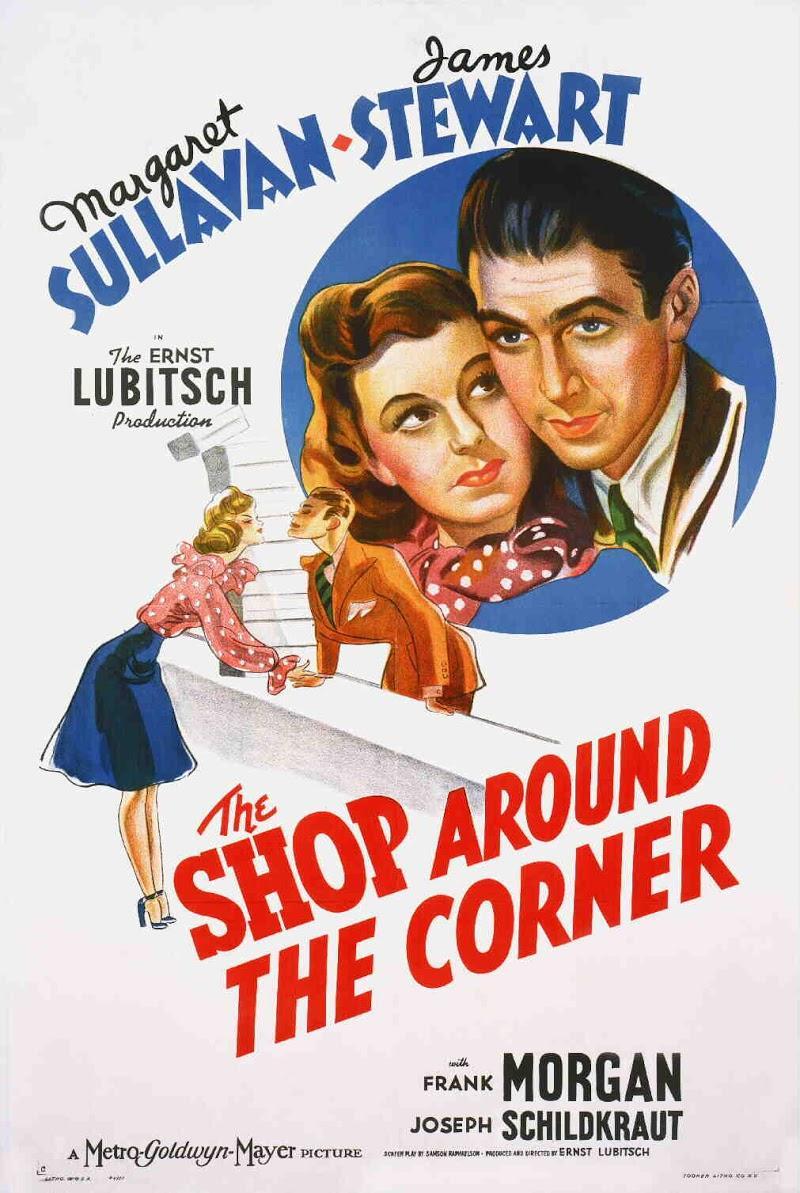 Director: Ernst Lubitsch
If the plot of Lubitsch's film, a man and a woman who dislike each other are secretly falling in love through anonymous letters, is familiar, it is because Nora Ephron took it for her film
You've Got Mail
. Instead of the central couple being Tom Hanks and Meg Ryan, we have Jimmy Stewart and Margaret Sullavan, and instead of mid-1990s New York, we are in 1930s Budapest.
While it doesn't have the cheeky sexiness of Lubitsch's other films -
Trouble in Paradise
,
Heaven Can Wait
- it has the same charm in spades. The story is as much preoccupied with the lives of the other workers in the shop as it is with Stewart's Alfred and Sullavan's Klara, and Felix Bressart's Pirovitch steals every scene he is in, dropping hilarious pearls of wisdom in the ears of our lovers.
While this is not included in the '1001 Movies List' it is certainly worth seeing, particularly if you enjoyed other Lubitsch films like the brilliant
Ninotchka
and
To Be or Not To Be
.