Happy Together
(1997)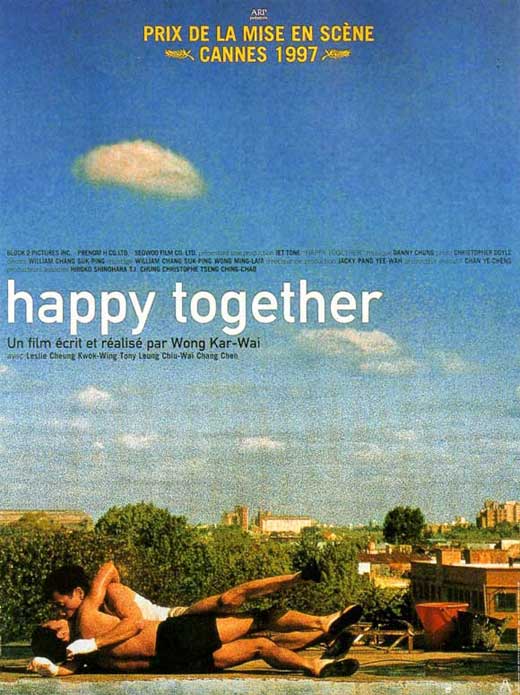 Director: Wong Kar-wai
I have really liked the films of Wong Kar-wai; he captures the intimacies and irritations of relationships, and tells stories that are quietly romantic and melancholic.
Happy Together
is another example of Kar-wai's talents. It portrays a highly strained relationship between Ho and Lai, who young men who are working in Argentina after spending all their money while there on holiday. They have an on-again off-again relationship, with Ho constantly leaving Lai, then coming back when he is desparate. It is Lai's perspective we follow, as he works to save money to go back to Hong Kong.
The film this reminded me of was
Blue is the Warmest Colour
. Not just because both films follow a same-sex couple, but because of the focus on the introverted character in the relationship. Lai and Adele live much of their stories in the shadow of their passionate relationship with the more outgoing Ho and Emma. We see them try to move on, but not really succeeding.
The title of Wong Kar-wai's film could be read as ironic; Ho and Lai verbally pick at each other so much that you wonder if they are ever truly happy. However, Wong Kar-wai himself said that the title could refer to Lai and his past, and being at peace with what has happened, allowing him to move forward and find love again. My interpretation was slightly different. While together they are volatile, we do see Ho and Lai happy together; the dance scene in the kitchen is one such moment. When they are apart neither is happy.
A great film from Wong Kar-wai, who is now one of my favourite filmmakers.