After the Thin Man
(1936)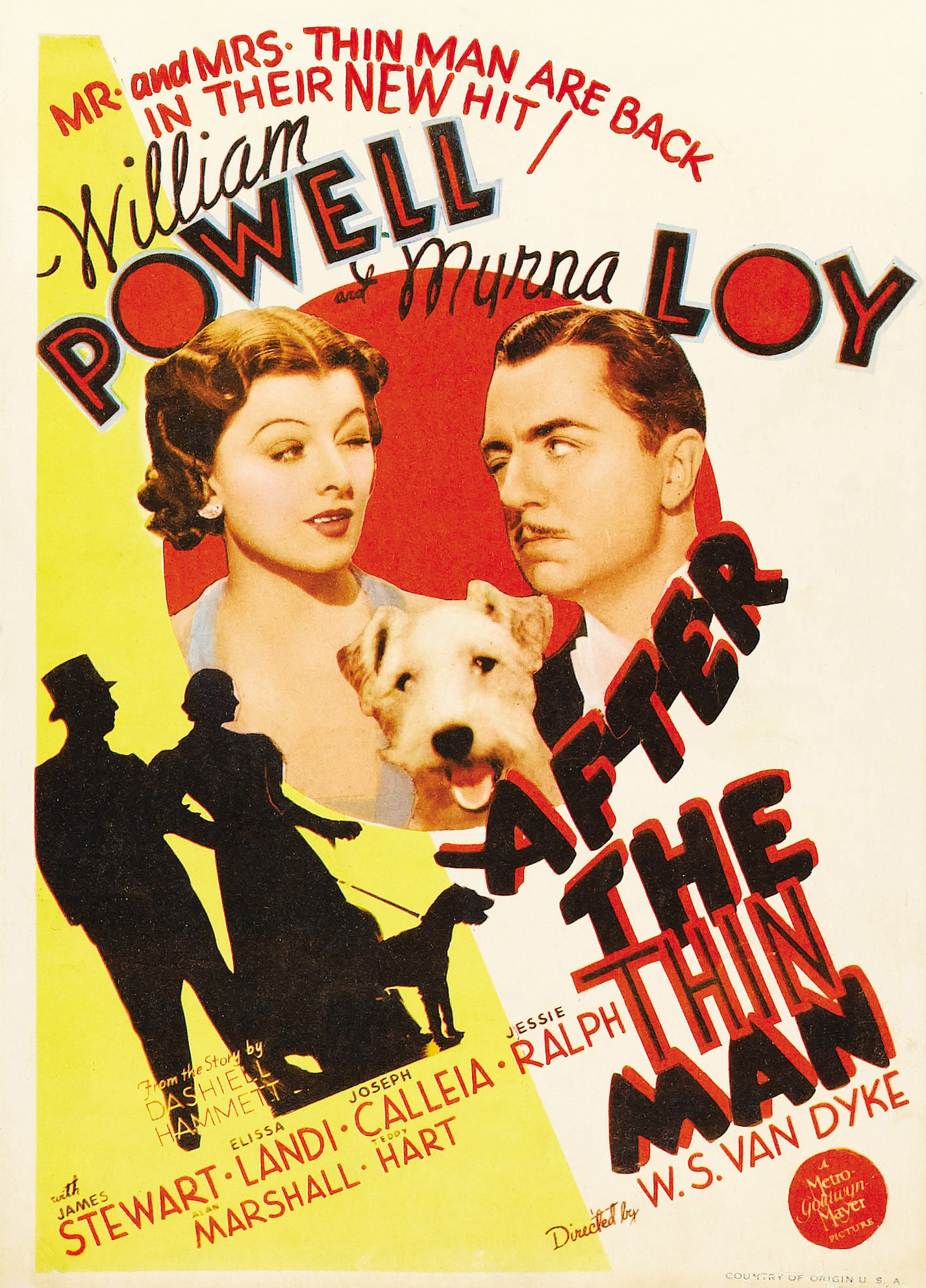 Director: W.S. Van Dyke
This film proves that sequels don't always suck. While the detective story is a touch confusing, these parts of the plot were never really the reason to watch the films, and act as a justification to spend more time with Nick and Nora. And really, who wouldn't want to do that?
I can't think of a modern equivalent for the chemistry of Loy and Powell. For me, they are better than Bogie and Bacall, and Tracy and Hepburn (and I really enjoy seeing those two couples on screen!). You can feel the trust between Loy and Powell, that their acting supports and enhances each other. Though the Hays Code removed some of the subtly sexiness of the first film (which came out
just
before the Code was enforced), the two still sparkle together.
There is no reason not to watch this; there is even an early performance from James Stewart, playing a significant character in the murder story. The screenplay, again written by the Hacketts, is wonderful and was nominated for an Oscar. Here's a taste to whet your appetite:
Nick
: Did I ever tell you that you're the most fascinating woman this side of the Rockies?
Nora
: Wait till you see me on the other side.