Brooklyn
(2015)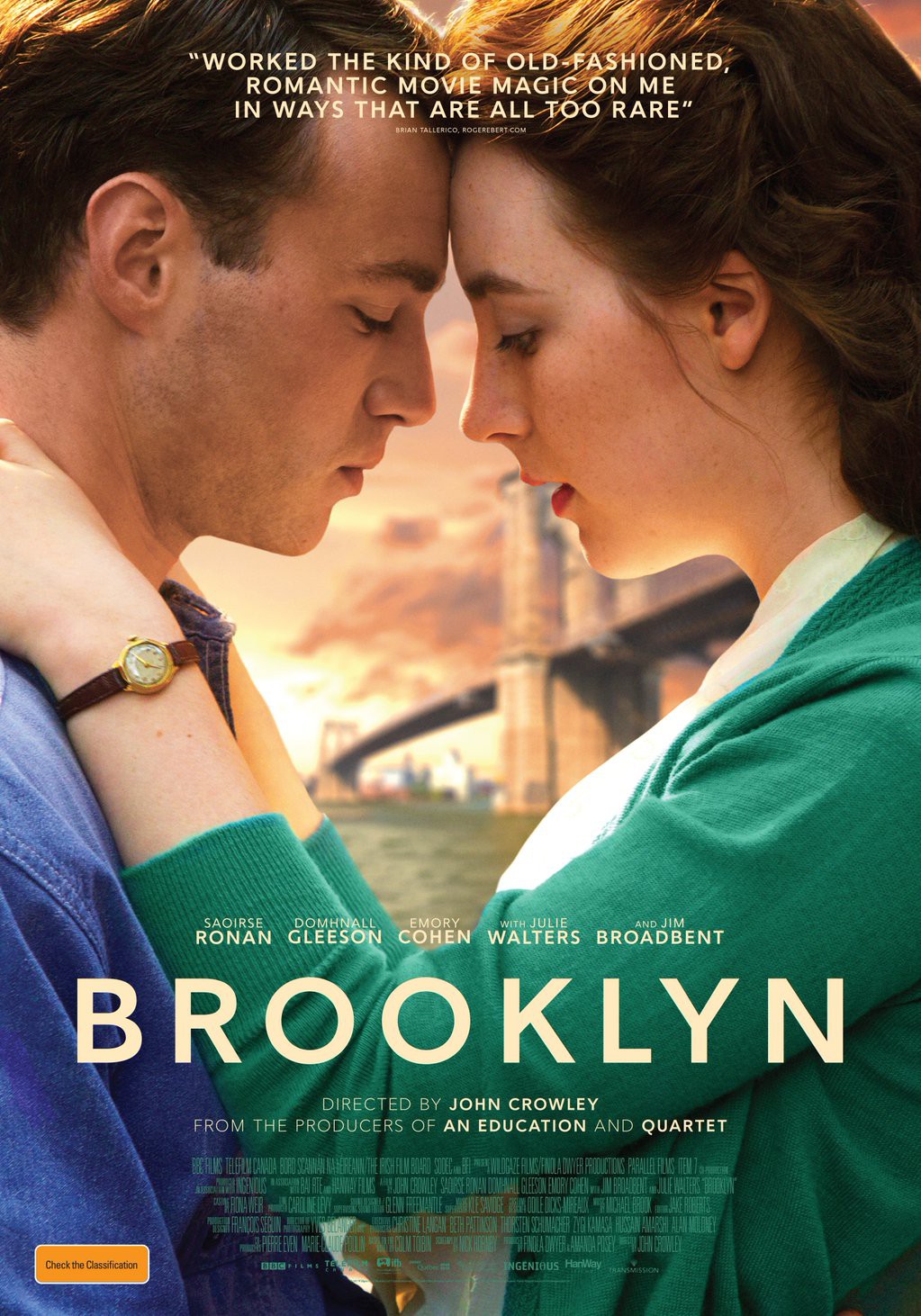 Director: John Crowley
I loved Colm Toibin's novel
Brooklyn
when I read it several years ago; the story of Eilis and her migration to America was beautifully described, drawing the reader into 1950s New York, and the pain of homesickness. Crowley's film is that rare type of adaptation: one that manages to be just as good, if not better than the source material.
A large part of that is the casting of Saoirse Ronan as Eilis. I cannot imagine anyone else playing this part, Ronan is perfect. There is a maturity to her acting, which was clear from the outset: not many other actors could have handled the role of Briony in
Atonement
. In
Brooklyn
, we understand all the emotions Eilis experiences, from home-sickness to her first flush of love, to enjoying her new-found confidence, to the agonising pain of loss.
While the film is a romance, and a beautiful, old-fashioned romantic one at that, the most important relationship for Eilis is with her sister Rose. Rose is the one who organises for Eilis to go 'away to America' and make a new life for herself. Even though she has little screen time, Fiona Glascott's Rose feels present throughout the film, encouraging Eilis to settle into her new home and find out who she is away from home.
The love-triangle plot has rather been co-opted by YA stories,
Twilight
and
The Hunger Games
the most obvious examples. Here the choice for Eilis is not simply the two men, but the different lives they offer her, one of uncharted waters in New York, the other amongst the familiar in her home town.
The whole film is beautifully expressed with a quietness that heightens the more emotional scenes of love and loneliness. At the risk of sounding narcissistic, it feels like the film was made for me. I loved it.