Gigi
(1958)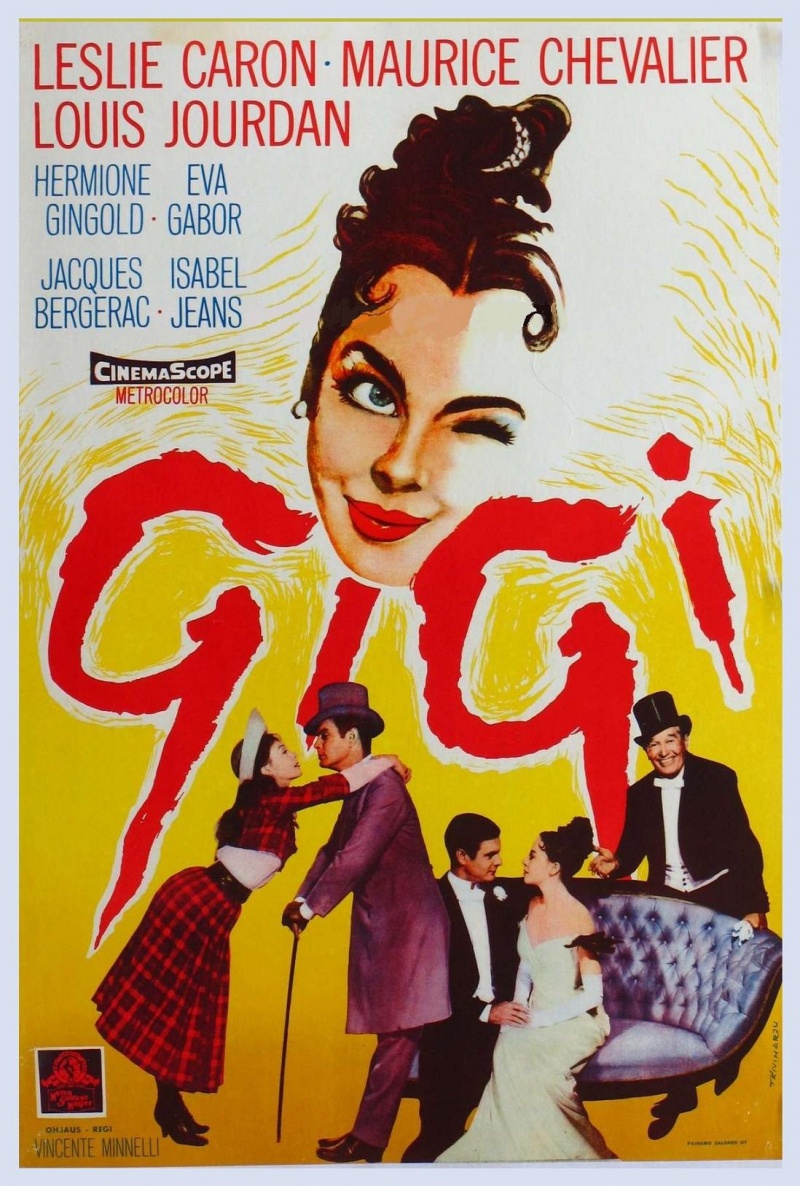 Director: Vincente Minelli
I like my musicals with a good dose of dancing to accompany the all the singing going on. If Gene Kelly, Fred Astaire, or Anne Miller are in the cast, I know I am going to enjoy myself. Leslie Caron made her American debut in
An American in Paris
, which I enjoyed, and she was known for her dancing rather than her singing. So why was she cast in a musical where she doesn't get any big dance numbers, and all her singing was dubbed?
Sadly, that is not the only problem I had with this musical. Perhaps it has dated severely since it premiered, for the story of a girl being raised to be a high-class courtesan sits very uncomfortably today. It is all presented with an amount of Gallic charm (filtered through an 1950s American sensibility) that masks the story's seedy undercurrent (my sister didn't get the courtesan storyline until I explained it to her; and then she was even more put-off). Songs like 'Thank Heaven for Little Girls' make the atmosphere even more irksome.
The only positive is the art direction and costume design. It does look beautiful, and the use of real Parisian locations was a good idea. The house of Gigi and her mother and grandmother, with its plush red walls, is lovely, as are the costumes Gigi wears. Leslie Caron is sweet as Gigi, not really playing the coquette Gigi was in the original French film: she has a naivety, captured in her song 'I don't Understand the Parisans.'
I was not charmed by this, and can think of better musicals that could be on the 1001 Films list; and I would not have given this Best Picture either, by a long way. You will either love it or hate it; and I deeply disliked it. And have not found myself humming any of the tunes since seeing it!